DJing for Dummies - because ANYONE can learn to beatmatch and mix well
DJing for Dummies - Second edition - out NOW, doing well!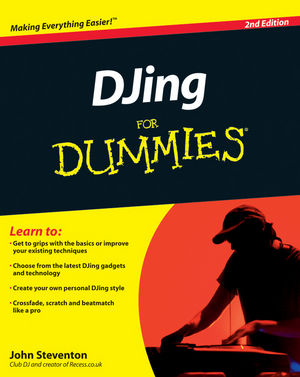 If anyone's wondering why it's all been a bit quiet on here for the past few months, it's for two reasons. The most important is that I've just become a Dad (little girl, beautiful) - but the most important to the DJ's out there is because I've been busy putting the finishing touches to the second edition of DJing for Dummies.
A second edition that was well needed in today's market. Pretty much every chapter has been pulled apart and rebuilt, but the main thing that's in here now is the huge amount of reference to Digital DJing. When I wrote the first book in 2007, I had no idea just how big and accessible Digital DJing would become (sadly, that was all apparant almost instantly after the book was launched) - so I kept badgering the people in charge to let me write a second edition. Which is now available in the UK. I'm not sure when it's out in the rest of the world, but I'll keep you posted.
My thought from start to finish on this edition was to look at all the feedback I'd had either by emails, or on reviews at sites like Amazon, and address them. Admittedly, the most common one was that there wasn't enough info about digital DJing, but there's a load of other tweaks in there too. Including a description of the 'Quick Beatmatching' YouTube video I've uploaded. I hope you like it, and if you bought the original version, I hope you'll seek out the new one so you can see how much better it is. Thanks again to everyone who's bought the book in the past, and to all who'll buy the new edition.
Traktor Scratch Pro is where it's at!
I've now been rocking Traktor Scratch Pro for about threeo years. Ever since I got it, my CDJ's were left untouched, hardly turned on, so I sold them. And I'm back to vinyl only - and loving it. I did love using the CDJ's, but nowhere near as much as I love being back on the 1210's.
Here's a pic of the setup as it was with the CDJ's - not much different than before, just with the laptop in the middle and the Audio-8 underneath. I'd post a new one of just the TT's and mixer, but it's not very exciting!
More videos on their way
I've recorded a load more videos for this site, and for the YouTube channel - I've just not got round the editing them together yet! Once I've finished editing 'The Dark Side of Fame, with Piers Morgan' for the BBC, I'll get to these. I'm going to concentrate on this site and the videos through all of September (I may go for a couple of cycle rides in between) so keep a look out for new stuff through September.
More beatmatching help for the new DJ
I've been thinking about how to break out of the book in terms of helping visitors to this website learn how to improve their beatmatching. And I think I've got it. Using Videos on the Video page (naturally) and Audio Clips which you can download from this website, I hope to be able to give new DJs a learning boost, and hopefully show some of the more experienced DJs another way to do this.
The Audio Clips are available to download through this link, or if you want to read a bit more about them, check out the Audio Downloads page for more info. The Video Clips can be found either on the Video page on this site, or through my YouTube channel. You're looking for the 'Basic Beatmatching' and 'Quick Beat Matching' videos.
Buy a signed copy of DJing for Dummies here!
You can now buy DJing for Dummies directly through this website, for GBP12.99 + p&p - but, because you're buying it from me - you get a signed copy! It's currently only available for UK, US and Australian customers, but that's just because I can't think of any other countries who might want it. Please email me, and I'll add your country to the shipping destination.
Go to The DJ4D store to buy it.
DJing for Dummies - The YouTube channel
To back up all the info in DJing for Dummies, and on this site, I've made (and am currently making more) videos to help you visualise what's going on. They are contained in this site, but I've also made a 'Channel' on YouTube so you can access them all without having to find them, or download them to watch them.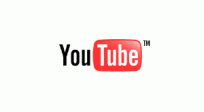 DJing for Dummies - On sale in Australia
DJing for Dummies has been on sale for a year in Australia, but you wouldn't know it, as it was REALLY hard to track down someone who sold it! After some searching (and badgering) I've finally found someone who stocks it. Hopefully the list will gforw, but if you jump to StoreDJ.com.au - you'll be able to buy it from them if you're in Australia.
DJing for Dummies - The 'perfect' Christmas present
Ok, so maybe it's not quite perfect (I'm sure Grandma might prefer a John Grisham novel) but if you're looking for a present for someone who's learning how to DJ - then DJing for Dummies will fill your needs. Check out the links throughout this site to buy it.
DJ4D goes German!
December 07 saw DJing for Dummies released in the German language. Hopefully this marks its strength that they're willing to make translations for other markets. I wonder how they're going to deal with some of my odd phrases though. What's German for 'Fancy Pants?'
A new mix!
It's on the news bar to the left, but I thought I'd throw something in here too that there's a new mix online. As the last one was done in 2001, I really thought I'd better do a new one. This one has a bit of a twist though, instead of being a polished mix, I'm currently writing the walkthrough pointing out what I'd have liked to have done better - I still like the mix, it's probably still the strongest on here, but rather than trying to convince you how great it is, I thought it might be more helpful to let you know how I made the mix, and then how it could be improved.
DJing for Dummies - as heard on the Chris Moyles Radio show (BBC Radio 1)
DJ4D gets radio exposure
So, in January, in the 'Woman's Minute', Chris Evans gave away a copy of DJing for Dummies on Radio 2 - in February week, Chris Moyles gave away a copy of the book in his Celebrity Tarzan competition. Click 'here' to listen to the small clip when he mentioned it on Wednesday 21st February.
About Recess.co.uk - The Resource for DJing for Dummies
It's not all about me flogging a book...
This site has been here for 10 years, and has always been about helping new DJs learn DJing skills, and give advice and tips to the more experienced DJs out there. As I've just released a book, DJing for Dummies (for the folks who make Windows for Dummies etc) - this means that this website is now ALSO a resource for the book, including video and audio clips, information about buying DJ equipment (turntables, CD decks, mixers etc) and giving you a place to ask questions when you need advice.
Those of you who have been here before may notice that some of the information is currently offline. Info about scratching, advanced DJ equipment, making demo tapes, trying to get work, and what to do in the DJ booth once you get work is all currently being updated (along with more additions, like how to use Pioneer CDJ1000's and the Pioneer DJM600 mixer). Be assured though, this website will ALWAYS REMAIN a free reference for new DJs - the book builds upon, consolidates, and solidifies the information.
I do recommend buying the book - as it's a good read and contains a lot more DJing info that isn't on this site - but in no way am I leaving you in the lurch, telling you to go buy the book - and then laugh maniacally and wait for the profits. It's going to take a wee bit of time to re-write the info on here, and the basics STILL remain - but if there's ANYTHING - and I mean ANYTHING you want to ask - please email me. I'd hate to think you'd end up on some forum somewhere, swearing at me for not having the info here. Just ask - I'll help you out as much as I possibly can - just ask...
---
The History
Why I'm here - why YOU'RE here (I hope)
In 2005, I got together with the people who make the Dummies series of books to release DJing for Dummies in December 2006. The information that used to be on this site was improved upon, re-formatted, updated - and is now available at your local bookshop. Due to copyright reasons, a lot of the text that was on here can no longer be part of this site. But the good news is, this site now has two functions:
1) To help new DJs find out how to become DJs
2) A resource with supporting Djing video and audio clips referred to from the book
But on top of that, as once a book is released, it can't change - this site will contain all the 'update' material that a book can't contain. Information about new equipment, new techniques, new music - pretty much anything new that isn't contained in the book - I'll put it in here under menu heading above.
Phew, that's a lot of words for an intro!! Don't be concerned that if you don't own the book there's no point in this site for you - there is. All the audio and video clips are still explained fully - so though this site doesn't contain as much text as the old version - it still contains the same information - just not quite as wordy!!
Don't worry - I'm working as fast as I can get edit round the copyrighted material, but I'm afraid I'll need to ask for a little patience. Hopefully soon, it'll all be good.
However, if there's anything you're unsure about, want cleared up, or need guidance on, PLEASE email me about it - the link it at the top right of this screen.
---
What's here
In case you've come this far down the page
Firstly, I commend you on making it this far through my inane drivel to read what this site contains. If you've enjoyed it so far, hopefully you find me amusing (or are just that special kind of person who likes pain) and you should find the writing style of the book enjoyable too.
Although I've had to watch the content of this site, to make sure it's not breaking copyright and contract issues with the Wiley Publishing folks, it's still jam packed with information (all of which you can access through the menu bar at the top of this page).
Content covered
Information about the book (where to buy it, any errors etc)
What to look for when buying equipment (includes reviews on equipment available)
How to beatmatch (The core reason you're here probably - this is it, how to be a DJ!)
Video clips (Some short clips to help you with your skills, with knowing the structure of your tunes)
Audio clips (Superceded mostly by the video clips, but there's mixes on there, and reference tone for liniing up equipment)
Video Lectures (Longer videos, with me taking you more closely through some of the more advanced concepts)
Technical info (Like how to record to PC, how to make MP3s - that kinda thing)
Links (To places that sell equipment or music and links to people who have websites of use to you as a DJ)
Forum (Discussion forum where we can all meet up, chat and share music with each other)
Email (Yup, it's simple - just send me an email, and I'll do everything I can to help you)
If you'd like to know the full extent of material on this site, I'm in the middle of making a site map for it - check back in a day or two, and hopefully it'll all be here. But, for the time being, just use the links in the menu at the top of this page - it's the same thing!